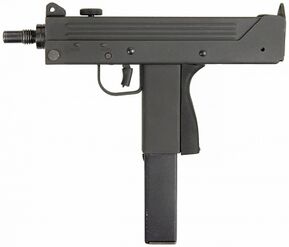 The Cobray M11/9 is a weapon used in the film.
Planet Terror
Babysitter Twin #1 (Electra Avellan) uses a Cobray M11/9 fitted with a barrel shroud until she is given a Mossberg 500. One of the survivors is then seen with it when they leave The Bone Shack.
Babysitter Twin #1
The weapon is seen in the background.
Survivor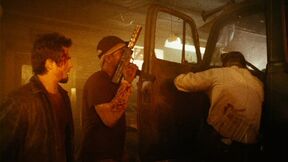 A survivor is seen with the gun.
Ad blocker interference detected!
Wikia is a free-to-use site that makes money from advertising. We have a modified experience for viewers using ad blockers

Wikia is not accessible if you've made further modifications. Remove the custom ad blocker rule(s) and the page will load as expected.