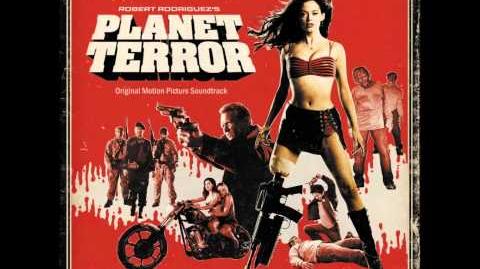 Cherry Darling
is song featured in the
Planet Terror (film)
Music Info
It is track number nine in the soundtrack. Robert Rodriguez is the composer.
In The Film
The song is heard when Cherry awakens to discover that she is an amputee.
Next Song
Previous Song
See Also
Ad blocker interference detected!
Wikia is a free-to-use site that makes money from advertising. We have a modified experience for viewers using ad blockers

Wikia is not accessible if you've made further modifications. Remove the custom ad blocker rule(s) and the page will load as expected.